Archive for the 'Console News' Category
Xbox One and PS4 pre-orders are double what they were for PS3 and Xbox 360, according to Ubisoft.
During a recent investors call (via CVG), Ubisoft CEO Yves Guillemot said that Microsoft and Sony's next-gen consoles were being pre-ordered by more people than ever before.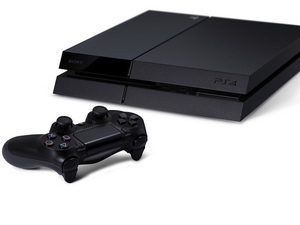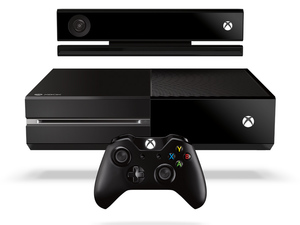 "Some retailers, not all of them, are saying pre-orders are two times what they saw in the last generation launch," Guillemot revealed.
Another representative said that the Christmas install base would be twice the size of the last-gen at launch, figures which include the Wii U.
Despite seeing a 40% drop in annual earnings, Ubisoft posted sales of £65 million in the three months ending June 30 – £5 million more than forecast.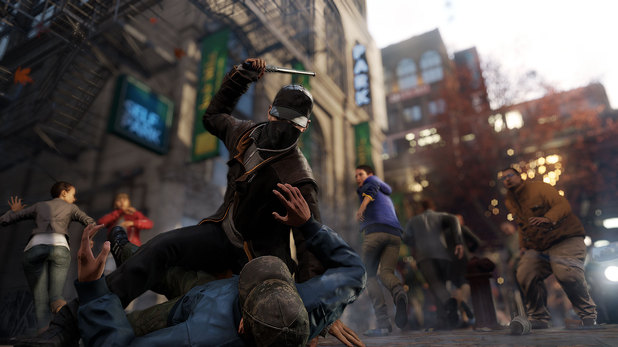 Looking ahead, the company predicts a double-digit increase of the market in 2014, with the likes of Assassin's Creed 4 and Watch Dogs among the top five most pre-ordered games.
Ubisoft also confirmed plans to release next-gen racer The Crew in the first quarter of 2014, and The Division in the second half of the year.
Microsoft has detailed new features of Xbox One at Comic-Con 2013.
Major Nelson moderated a panel of developers including Microsoft Creative Director Ken Lobb, who showed highlights from the recent fighting game tournament EVO in Las Vegas.
Lobb recorded a match using Xbox One's new video recording feature Project Upload, which automatically records five minutes of every game played on the console. Users can say "Xbox record" and it will save the last 30 seconds.
Justin Robey spoke about the new Smartglass feature, which can display where a player's friends are in each of their games and help organise multiplayer games without pre-loading them.
Rare's Nick Burton showed off new features of Kinect, including its ability to read the folds of a user's face and pick up each finger at 3 metres away.
He displayed a Kinetic mask of his own face that can be mapped into games. Players can now import their own face shape and BMI on to character models, while games can also track players' faces during gameplay and display real facial expressions on to the game models.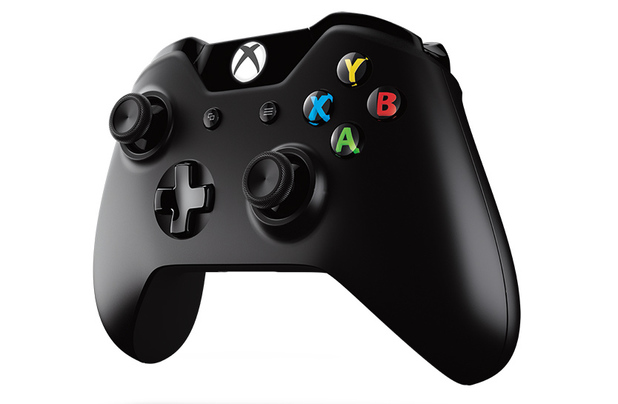 It was added that release details will be confirmed later this summer, according to IGN.
Other details discussed were previously revealed at E3, including that controllers will automatically recognise who is holding them via the console's camera.
When a controller is given to a new player, games will load different controller profiles for that player. Passing controllers during a game will no longer require users to go back to the options menu to change settings.
Dan Greenawalt, creative director of Turn10 (Forza) also discussed the rumble motors in the controller. The rumble in the triggers will give feedback on the tires in the game, allowing players to be aware of the car's grip and braking. A video also showed a Prague course in 1080p and 60fps.
Josh Bridge also unveiled a highlights video from Dead Rising 3, which will include no loading time, more zombies and a bigger in-game world.
Xbox One: Everything You Need to Know About Microsoft's New Console
Xbox One: Everything You Need to Know About Microsoft's New Console
It's been eight years and nine days since Microsoft showed the world the Xbox 360 on May 12th, 2005. Today, we see what's next. The Xbox One.
We're on-site in at Microsoft's Xbox HQ in Redmond, Washington, to check out the new Xbox. You can watch the livestream here.
Microsoft's brand new Xbox will be revealed at 1PM EDT/10AM PDT, bringing with it news of games, content, and all things Kinect.
New consoles are exciting in a way that it's hard for other product releases to match, even anticipated ones like an iPhone, because they're so infrequent. This is at least a five-year bet on Microsoft's part about what the future of gaming will look like. We've already seen what Sony and Nintendo think. Now it's Microsoft's turn.
Microsoft can only hope it's half as right as it was last time around. The 360 was built to last. That eight-year stretch of dominance makes it the oldest of the current generation of systems, and the last to be cast off in favor of a new system. Over that time the Xbox has picked up new features, like the Kinect motion sensor and ever more media streaming capabilities, but its core has remained the same.
We're underway, and the intro video for the new Xbox has users saying that the new Xbox is going to "recognize my name, my voice, my movies" and know what you like. That's a big cue that this generation is going to focus heavily on entertainment. Don Mattrick, President of the Interactive Entertainment Business at Microsoft, says that Xbox 360 is leading the industry in entertainment, because gamers are quick to adopt new tech.
The focus for the next gen is going to focus on different types of content, and use new tech, like cloud interfacing and streaming. It's the all-in-one home entertainment system.
New Controls
The console turns on just from you saying "Xbox on". It will launch into what you were doing last. This passive listening is a huge deal for natural interface. It seems incredibly responsive in the demo, but for now it's unclear if this is an actual demo or if it's being simulated.
It also integrates right into your TV. "Xbox, watch TV" drops you right into a live television feed. The amazing part of this is that you can switch quickly from movies, TV, games, a browser or anything else, just by saying "Xbox, go to", or even just "Go to movies".
Two at Once
You can also use Windows 8's snap mode (with one app "snapped" to the side of the screen" to run another app on the side of the screen while your movie, or TV or game is playing. This is kind of an amazing addition, not just for browsing movies while watching one, like an onscreen IMDB, which is what the demo is showing, but you can also, say, snap a walkthrough for a game you're playing.
Oh, and Skype! You can use Skype while watching a movie or playing a game, too.
Watching TV
Or! You can go to ESPN to watch sports ("Xbox, go to ESPN"), and get update cards in the top of your screen whenever one of your fantasy team scores or accumulates other stats (or just snap in the full panel).
Microsoft also added its own TV guide, with full voice Kinect voice controls (which seem FAR more accurate than current Kinect voice controls in this demo). You can go to any channel or program by telling the Xbox to go to it, or you can just go to a Trending page with the most popular content.
Hardware
There are three ways the Xbox One is upgraded. Hardware and new architecture, the new accessories like Kinect and SmartGlass, and a new Xbox Live.
The new architecture is what is responsible for the fast switching between apps and content.
Kinect is "complete redesigned" to respond to you and your voice, and is made to be more conversational. It picks up motion at 13 billionths of a second, the time it takes light photons to bounce off of you and make it back for the sensors.
The new Kinect has a 1080p sensor, and captures videos at 60fps and far finer detection. It detects the twist of a wrist, or how balanced you are. it can read your heartbeat while watching you exercise. This is next level stuff.
The controller has a ton of new features, too, like the ability for designers to send feedback right into the triggers.
SmartGlass also gets a ton of upgrades, because it's going to be treated as a native part of the platform, and not just an add-on, as it previously was.
Xbox Live is getting a massive overhaul as well. It currently runs on 15,000 servers, but it's going to go to 300,000 this year. Insane. You'll be able to access your movies, music, games, and saves from anywhere.
It will have a native editing and sharing DVR tool to snap highlights of your gameplay, and share them. Matchmaking is also more advanced, to hopefully make sure you're not repeatedly sent up against the same jerk who wipes out your whole party before they even get out of the APC. And it's going even further globally, so hopefully bring in more people to the games (though it's unclear how latency plays into this).
EA Partnership
EA's making an effort to use the new innovations from Microsoft and Xbox Live especially with a roster of new titles. FIFA 14, Madden 25, NBA Live 14, and UFC will all launch in the next 12 months, and EA promises that they will all change the way you play. They'll be powered by a new game engine called EA Sports Ignite, unveiled today.
EA Sports Ignite is supposed to make decision making and contextual contact more realistic. It will supposedly have 10 times more animation detail, called "True Player Motion", and the crowds are 3D, with dynamic sidelines. Basically, everything's going to look even more realistic.
Oh, and FIFA 14's Ultimate Team mode, the most popular mode, is exclusive to the new Xbox.
Watching the demos of the new engine on Xbox One, where you really see the detail is in the lighter contacts, like a defensive lineman trying to slip a block, or Lionel Messi shedding a tackler trying to drag him down by the arm. You can really see intricate movements and motions in a way you can't on current hardware.
Exclusive Games
Obviously, there will be some exclusive games through Microsoft Studios. It will release 15 games in the first year of the Xbox One, eight of which will be brand new franchies. Microsoft is trying to focus on new ways to play games. We got to see Forza Motorsport 5 running on the Xbox One, and the reflections, textures of the materials, and lighting looked awesome, but driving game eye porn always looks great in the cinematic cuts.
We also got a look at a new game from Remedy, responsible for the Max Payne series, called Quantum Break. It will let the choices you make affect the entire world around you. The preview was deeply confusing, with some adults talking to a little girl, a cut to a boat tearing through a bridge, the tagline "Time is the fire", and a character landing in the wreckage.
Original Xbox Content
Xbox One wants to be immersive, personal (with smart recommendations), and social. The Studios are going to use the immersive capabilities to do new stuff with comedy, drama, sports, and all the rest of the stuff you watch on TV. It's starting with Halo.
343 Studios announced a new live-action HALO TV show created by Steven Speilberg. So, like, holy holy holy crap. Microsoft and 343 this will be a premium show, on par with Game of Thrones.
There's also a new NFL partnership with exclusive content for the Xbox, but it seems like some in-depth fantasy stats and the ability to use natively formatted apps next to live broadcasts. Nice, but not as groundbreaking as Microsoft is making it out to be.
Public beta of dashboard download said to be ready by summer
All eyes are on the new Xbox, set to be announced on May 21 in Redmond, Wash., but in additional all the next-gen festivities, Microsoft also plans on updating the Xbox 360 dashboard, according to a report out today.
The Xbox 360 dashboard update for 2013 is meant to help gamers transition over to the next-generation Xbox, according unnamed sources who talked with The Verge.
Microsoft wants to ensure that messaging, beacons and achievements carry over to the new console while also experimenting with the user interface a bit, the report claimed.
Specifically, the Xbox 360 dashboard UI tweaks are said to make it look more consistent with the planned Windows 8.1 design thanks to smaller Live Tiles.
Currently, the video game console sports a Metro interface with larger tiles, which replaced the "New Xbox Experience" and original five "Blades" design.
Xbox 360 dashboard beta
It's unclear when Microsoft plans to launch the Live Tile version of the Xbox 360 dashboard, but the report does indicate that there will be a late June or early July public beta test.
The company has consistently released a public beta of its dashboard updates in the summer in an effort to test and hype the changes that become public in the fall.
That would be perfect timing for gamers to prepare for the new Xbox hardware, which is expected to hit shelves before the end of the year to challenge Sony's PS4.
Other dashboard features
Likely changes to the Xbox 360 dashboard may include darker and lighter themes compared to the system's current Metro interface, according to The Verge.
Additionally, when the new update rolls out, it may very well mark the end of the Microsoft Points currency system, which the company first introduced alongside Xbox Live in 2005.
This would further match the Windows 8 experience, which neglected to add the pesky points-based method of paying for digital content when the operating system launched last year.
With the Xbox brand taking its lead from Windows 8, some have suggest that the name of the new system could very well be Xbox Infinity – the number side turned on its side.
Microsoft is expected to reveal the true name of the new Xbox along with what may be the final Xbox 360 dashboard update on Tuesday. TechRadar will be in Redmond to cover the event live, so be sure to tune in at 10 a.m. PT/6 p.m. BST for the latest news.
Xbox 720 release date, news and rumors
Updated Everything we know so far about the next Xbox
We have a strong hunch that the next Xbox will just be called Xbox, but while the rest of the world is calling it the Xbox 720, so will we.
While gossip surrounding this console has been churning around inside the rumour mill for a good few years now, there's no doubt that we're getting closer to learning some cold, hard facts.
We fully expect the Xbox 720 to launch in time for Christmas 2013. We know that Sony is launching the PS4 in at least one territory in time for 'Holiday 2013' and Microsoft will surely want to make sure it doesn't give away a head start.
So what can we expect from the Xbox 720 when it is finally revealed by Microsoft, and when will it finally hit the shelves?
Xbox 720 release date
Many industry experts predicted that we'd finally get some hard Xbox 720 info at GDC this year but Microsoft confirmed to TechRadar that this is definitely not the case.
Instead, we can probably expect a bespoke event in April/May this year and then a full roster of launch excitement at E3 in June.
All indications are that the next Xbox will arrive in time for Christmas 2013. Microsoft briefly stated that the new Xbox is imminent in an interview with the Verge before swiftly backtracking and issuing a moderately embarrassing denial.
This is further backed up by a Microsoft job advert which confirms a new Xbox launch is imminent.
Further rumours of an Xbox 720 release date of pre-Christmas 2013 was backed up at the end of November 2012 by a Bloomberg report which cites sources at Microsoft and says we are likely to see the Xbox 720 make its debut at E3 2013.
But then! In January, a report from Game Informer suggested that we'd actually see Microsoft bust out an all-singing all-dancing event to launch the Xbox 720 around Game Developers Conference in March.
Why no E3 reveal? Because Microsoft wanted to make a splash away from the noise of the mega-show. Unfortunately, the report indicated that Sony had the same idea for the PS4…
Xbox 720 specs
If the Xbox 720 is to be as popular and last as long as the Xbox 360 – without the frankly appalling hardware failures which blighted its early days – it's going to need some reliable and powerful components.
From what we can tell, the Xbox 720 will come packing very similar specifications to the already-announced PS4. However, it is rumoured strongly that the Xbox 720 will come with reduced graphics potency.
The Xbox 720's CPU will be an AMD Jaguar-based CPU clocked at 1.6GHz – possibly very similar to that of the PS4, possibly identical in every way. That would certainly be a boost for game developers as it would make cross-platform development much easier than it is currently.
Graphics-wise, rumours suggest that the console will contain a revision of AMD's 7000 series graphics, which is based on its 28nm Graphics Core Next (GCN) Southern Islands tech.
The PS4 graphics are provided by a bespoke AMD chip from this family somewhere along the lines of a Radeon 7850 card with 18 GCN processing clusters, each with 64 cores.
It is thought that the Xbox 720 will have just 12 processing clusters which could well mean that Microsoft is using a version of the (rumoured/forthcoming) AMD Radeon 7790 chip. That means less power and cheaper bits, basically, but it's not all doom and gloom.
The PS4 comes packing 8GB of unified GDDR5 memory which combines system and graphics memory for super-fast gaming. But the Xbox 720 is rumoured to contain 8GB of general system memory and separate graphics memory.
That means that the Xbox 720 might not be as potent a gaming rig as the PS4, but will be more efficient at other tasks, making the Xbox better and faster outside of gaming environments.
Next-gen gaming
That certainly tallies with some gaming devs who say the Xbox 720 is a lot less about gaming than the PS4 is.
Xbox 720 controller?
Many rumours suggest that the second version of Kinect will sit at the heart of the Xbox 720 experience, and we reckon it's a no brainer. A console built around motion detection has lots of promise and it seems highly likely that this is the direction Microsoft is taking, given the way it's currently pushing Kinect hardware and software.
However, you can be sure that the trusty control pad will remain a core component for hardcore gaming. The 360 control pad is wildly popular amongst both console and PC gamers so we can't see the design changing too radically, either.
Microsoft recently filed a patent relating to projecting augmented reality 3D images onto the walls of the room you're gaming in, in an effort to more fully immerse you in the experience.
The codename for this project is 'Fortaleza' and has Kinect at its heart. It is all supposed to work with wi-fi enabled Fortaleza glasses much like Google's Project Glass glasses. Who wouldn't want a Star Trek style holodeck in their front room?
Xbox 720: to Blu-ray or not to Blu-ray?
Will the Xbox 720 come with a Blu-ray drive or not? We've seen dozens of rumours pointing both ways and we're still no further to really finding out.
One rumour says that the Xbox 720 will not have a BD drive. Other rumours say it WILL arrive packing a Blu-ray drive.
Microsoft was, if you remember, a staunch member of the HD DVD Promotion Group and went so far as to launch an external HD DVD drive for the 360. So it represents a bit turn-around for Microsoft to embrace Blu-ray, but it also makes perfect sense.
Read speeds from DVDs are still faster than from Blu-ray discs, but BDs can hold vastly more data. A standard dual-layer BD can contain 50GB of data compared to the Xbox 360's dual-layer DVDs which contain between 8 and 9GB.
Many current Xbox 360 titles come on two or three discs, and with the size of Xbox 720 games destined to dwarf current titles, that extra capacity is a fundamental requirement.
A document that leaked in June 2012 indicates that the Xbox 720 will come packing 1080p 3D support, Blu-ray player and DVR functionality. This would indicate that Microsoft is trying to position the Xbox 720 as the single does-it-all set-top box in your living room.
Xbox 720 games
It looks as though games developers are already playing with Xbox 720 hardware – a recent job advert from Peter Molyneux's Lionhead studio asks for developers with a background in DirectX 11 – a platform not used by any of the current consoles but is rumoured to be used in the AMD-powered Xbox 720.
It's a bit of a no-brainer that titles are in development from all the big studios if you ask us.
Xbox 720 to be called Xbox Infinity?
Microsoft recently went on a domain name shopping spree, snapping up a whole bunch of Xbox-related URLs. One of them, and the one that immediately catches the eye, is Xbox8.com. Could this mean that the next Xbox could be called the Xbox Infinity? It's just speculation at the moment, but it's possible!
It's also entirely possible that Microsoft could call it the Xbox 720, but as we said we predict it will just be called 'Xbox'.
Noted Microsoft blogger MS Nerd outed the name Xbox Loop, claiming that the long-awaited console will be "far smaller", cheaper and quite Kinect-focused when it finally lands on our shelves.
Other reports indicate that Microsoft's internal codename for the new Xbox is 'Durango'. Sean Tracy, a technical designer at games developer Crytek, said on Twitter: "Enjoying the Durango developers summit in London. So far, great swag and interesting talks". The tweet was very quickly taken down but the codename was out of the bag by then.
Will Microsoft kill the second-hand games market?
There have been rumours cicrulating that the new Xbox console will feature a system aimed at preventing owners playing used games. That would mean no trading-in of old titles in order to fund the purchase of new ones – a move that would not be warmly received by gamers or highstreet store.
The rumours centre around the concept of the new Xbox demanding an always-on internet connection. That sounds like a horrifying idea to us – say it ain't so!
Xbox 720 price
That leaked document we mentioned earlier mentions a $299 (£190) price point which sounds gloriously ambitious to us. Expect the Xbox 720 price to be a bit more than that but assuming the PS4 launches around the same time, expect some competitive pricing.