PS4 Broken HDMI Port Fix
The HDMI port on the PS4 is common for failing in this console. HDMI ports are our most popular repairs.

PS4 Faulty HDMI port symptoms
Symptoms of a fault ports:

If your PS4 turns on and the white light comes on but there is no picture on the TV

Bent or broken pins inside the HDMI port

The TV might say "no signal" or something similar with the console connected up via the HDMI cable
The HDMI ports on the PS4 can be extremely difficult to replace. You need to have a good level of soldering experience and good equipment too. The port is soldered onto the motherboard with 4 mounting tabs, they also have 19 tiny pins that are soldered onto the motherboard. When we do the repair, The faulty port is carefully removed using a 3 zone rework station, once the solder has melted, the port just falls out. The motherboard is cleaned and the replacement socket fitted. We don't use the early socket as they are a poor design, we only use the later V2 type.

We offer a HDMI port repair that is reliable. We have the experience to repair your PS4 correctly and quickly the first time.

This is a step by step guide on how to strip your XBOX ONE down to all of its individual parts. It's surprisingly easy and much easier than the 360 was (which wasn't THAT difficult anyway)
Tools Required:
The Xecuter Unlock Kit v3 should work fine with this which includes the XCLAMP Unlock Tool & Clip Slider
You just need a Torx 9 Screwdriver (Unlock kit comes with T8 and T10)


O Power Inlet
O HDMI Out (left) and HDMI In (right)
O Digital Optical Audio Out
O Two USB 3.0 Ports
O Kinect Port
O Infrared Output and Ethernet Port

You can use the XCLMAP Unlock Tool to remove these rubber pads.
Side panel clips are very similar to the 360 Slim. You can use the XCLAMP Unlock Tool for this.

Rear panel clips are very similar to the 360 Slim
Use a Torx 9 to remove the Wifi board

Wifi Board IC's
Marvell Avastar 88W8897 2×2 MIMO Wi-Fi Combination Radio Chip Supports 802.11ac, NFC, Bluetooth and Wireless Display
Marvell Avastar 88W8782U WLAN SOC w/USB 2.0 Interface Support
There are 8 x 64mm Torx 9 screws to remove.

mmmmm Sata

Liteon DG-6M1S Blu-Ray Drive

The underside of the Blu-Ray drive is a couple of IC's and a large ribbon cable:
Microsoft MS0DDDSPB1 1326-BTSL ATNGS501
Texas Instruments 37T AVY7
Samsung Spinpoint M8 ST500LM012 500 GB 5400 RPM with 8MB Cache SATA II 3.0Gb/s hard drive.
Newegg seems to have favorable reviews of this drive.

The RF Module board detaches outward from the lower case.

The back of the RF Module board features one lone IC from Info Storage Devices labeled 9160F1MS03 1327 2317B057. We believe this is an Audio User Interface chip from Nuvoton.
We recommend you use the Xecuter XCLAMP Unlock Tool for this
We're happy to report that, should your new Xbox One have cooling issues, replacing the fan or heat sink is easy.
All it takes is the simple flick of a spudger to separate the 112 mm diameter fan from the heat sink.
O X887732-001 DG3001FEG84HR (includes AMD "Jaguar" 8-core CPU + AMD Radeon Graphics GPU)
O SK Hynix H5TQ4G63AFB 4 Gb (512 MB) DDR3 SDRAM (total of 16 x 512 MB = 8 GB)
O X861949-005 T6WD5XBG-0003
O SK Hynix H26M42003GMR 8 GB eMMC NAND Flash
O ON Semiconductor NCP4204 GAC1328G Integrated Power Control IC
O Realtek RTL 8151GNM Ethernet Controller
O Texas Instruments TPS2590 3-V to 20-V High Current Load Switch

Thanks to ifixit for the images
Xbox One and PS4 pre-orders are double what they were for PS3 and Xbox 360, according to Ubisoft.
During a recent investors call (via CVG), Ubisoft CEO Yves Guillemot said that Microsoft and Sony's next-gen consoles were being pre-ordered by more people than ever before.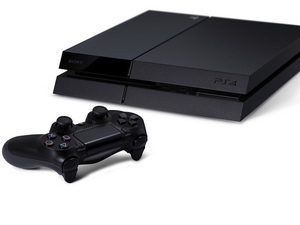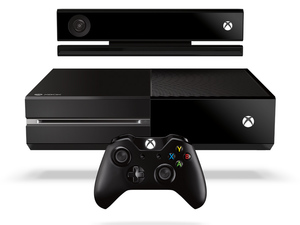 "Some retailers, not all of them, are saying pre-orders are two times what they saw in the last generation launch," Guillemot revealed.
Another representative said that the Christmas install base would be twice the size of the last-gen at launch, figures which include the Wii U.
Despite seeing a 40% drop in annual earnings, Ubisoft posted sales of £65 million in the three months ending June 30 – £5 million more than forecast.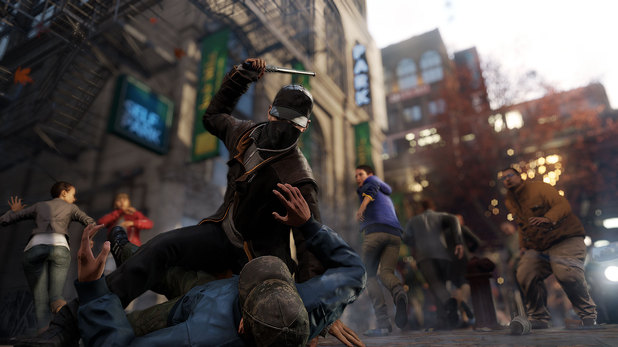 Looking ahead, the company predicts a double-digit increase of the market in 2014, with the likes of Assassin's Creed 4 and Watch Dogs among the top five most pre-ordered games.
Ubisoft also confirmed plans to release next-gen racer The Crew in the first quarter of 2014, and The Division in the second half of the year.
Microsoft has detailed new features of Xbox One at Comic-Con 2013.
Major Nelson moderated a panel of developers including Microsoft Creative Director Ken Lobb, who showed highlights from the recent fighting game tournament EVO in Las Vegas.
Lobb recorded a match using Xbox One's new video recording feature Project Upload, which automatically records five minutes of every game played on the console. Users can say "Xbox record" and it will save the last 30 seconds.
Justin Robey spoke about the new Smartglass feature, which can display where a player's friends are in each of their games and help organise multiplayer games without pre-loading them.
Rare's Nick Burton showed off new features of Kinect, including its ability to read the folds of a user's face and pick up each finger at 3 metres away.
He displayed a Kinetic mask of his own face that can be mapped into games. Players can now import their own face shape and BMI on to character models, while games can also track players' faces during gameplay and display real facial expressions on to the game models.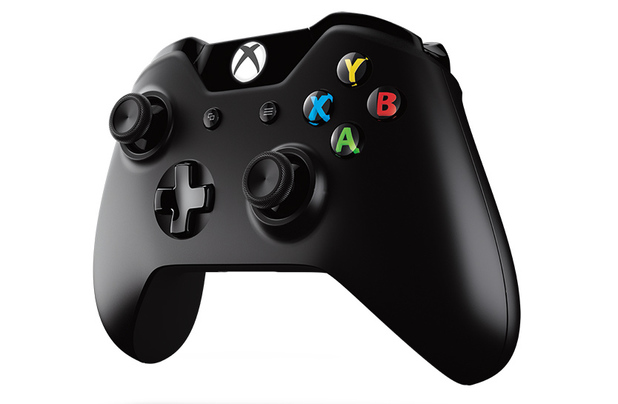 It was added that release details will be confirmed later this summer, according to IGN.
Other details discussed were previously revealed at E3, including that controllers will automatically recognise who is holding them via the console's camera.
When a controller is given to a new player, games will load different controller profiles for that player. Passing controllers during a game will no longer require users to go back to the options menu to change settings.
Dan Greenawalt, creative director of Turn10 (Forza) also discussed the rumble motors in the controller. The rumble in the triggers will give feedback on the tires in the game, allowing players to be aware of the car's grip and braking. A video also showed a Prague course in 1080p and 60fps.
Josh Bridge also unveiled a highlights video from Dead Rising 3, which will include no loading time, more zombies and a bigger in-game world.
Xbox One: Everything You Need to Know About Microsoft's New Console
Xbox One: Everything You Need to Know About Microsoft's New Console
It's been eight years and nine days since Microsoft showed the world the Xbox 360 on May 12th, 2005. Today, we see what's next. The Xbox One.
We're on-site in at Microsoft's Xbox HQ in Redmond, Washington, to check out the new Xbox. You can watch the livestream here.
Microsoft's brand new Xbox will be revealed at 1PM EDT/10AM PDT, bringing with it news of games, content, and all things Kinect.
New consoles are exciting in a way that it's hard for other product releases to match, even anticipated ones like an iPhone, because they're so infrequent. This is at least a five-year bet on Microsoft's part about what the future of gaming will look like. We've already seen what Sony and Nintendo think. Now it's Microsoft's turn.
Microsoft can only hope it's half as right as it was last time around. The 360 was built to last. That eight-year stretch of dominance makes it the oldest of the current generation of systems, and the last to be cast off in favor of a new system. Over that time the Xbox has picked up new features, like the Kinect motion sensor and ever more media streaming capabilities, but its core has remained the same.
We're underway, and the intro video for the new Xbox has users saying that the new Xbox is going to "recognize my name, my voice, my movies" and know what you like. That's a big cue that this generation is going to focus heavily on entertainment. Don Mattrick, President of the Interactive Entertainment Business at Microsoft, says that Xbox 360 is leading the industry in entertainment, because gamers are quick to adopt new tech.
The focus for the next gen is going to focus on different types of content, and use new tech, like cloud interfacing and streaming. It's the all-in-one home entertainment system.
New Controls
The console turns on just from you saying "Xbox on". It will launch into what you were doing last. This passive listening is a huge deal for natural interface. It seems incredibly responsive in the demo, but for now it's unclear if this is an actual demo or if it's being simulated.
It also integrates right into your TV. "Xbox, watch TV" drops you right into a live television feed. The amazing part of this is that you can switch quickly from movies, TV, games, a browser or anything else, just by saying "Xbox, go to", or even just "Go to movies".
Two at Once
You can also use Windows 8's snap mode (with one app "snapped" to the side of the screen" to run another app on the side of the screen while your movie, or TV or game is playing. This is kind of an amazing addition, not just for browsing movies while watching one, like an onscreen IMDB, which is what the demo is showing, but you can also, say, snap a walkthrough for a game you're playing.
Oh, and Skype! You can use Skype while watching a movie or playing a game, too.
Watching TV
Or! You can go to ESPN to watch sports ("Xbox, go to ESPN"), and get update cards in the top of your screen whenever one of your fantasy team scores or accumulates other stats (or just snap in the full panel).
Microsoft also added its own TV guide, with full voice Kinect voice controls (which seem FAR more accurate than current Kinect voice controls in this demo). You can go to any channel or program by telling the Xbox to go to it, or you can just go to a Trending page with the most popular content.
Hardware
There are three ways the Xbox One is upgraded. Hardware and new architecture, the new accessories like Kinect and SmartGlass, and a new Xbox Live.
The new architecture is what is responsible for the fast switching between apps and content.
Kinect is "complete redesigned" to respond to you and your voice, and is made to be more conversational. It picks up motion at 13 billionths of a second, the time it takes light photons to bounce off of you and make it back for the sensors.
The new Kinect has a 1080p sensor, and captures videos at 60fps and far finer detection. It detects the twist of a wrist, or how balanced you are. it can read your heartbeat while watching you exercise. This is next level stuff.
The controller has a ton of new features, too, like the ability for designers to send feedback right into the triggers.
SmartGlass also gets a ton of upgrades, because it's going to be treated as a native part of the platform, and not just an add-on, as it previously was.
Xbox Live is getting a massive overhaul as well. It currently runs on 15,000 servers, but it's going to go to 300,000 this year. Insane. You'll be able to access your movies, music, games, and saves from anywhere.
It will have a native editing and sharing DVR tool to snap highlights of your gameplay, and share them. Matchmaking is also more advanced, to hopefully make sure you're not repeatedly sent up against the same jerk who wipes out your whole party before they even get out of the APC. And it's going even further globally, so hopefully bring in more people to the games (though it's unclear how latency plays into this).
EA Partnership
EA's making an effort to use the new innovations from Microsoft and Xbox Live especially with a roster of new titles. FIFA 14, Madden 25, NBA Live 14, and UFC will all launch in the next 12 months, and EA promises that they will all change the way you play. They'll be powered by a new game engine called EA Sports Ignite, unveiled today.
EA Sports Ignite is supposed to make decision making and contextual contact more realistic. It will supposedly have 10 times more animation detail, called "True Player Motion", and the crowds are 3D, with dynamic sidelines. Basically, everything's going to look even more realistic.
Oh, and FIFA 14's Ultimate Team mode, the most popular mode, is exclusive to the new Xbox.
Watching the demos of the new engine on Xbox One, where you really see the detail is in the lighter contacts, like a defensive lineman trying to slip a block, or Lionel Messi shedding a tackler trying to drag him down by the arm. You can really see intricate movements and motions in a way you can't on current hardware.
Exclusive Games
Obviously, there will be some exclusive games through Microsoft Studios. It will release 15 games in the first year of the Xbox One, eight of which will be brand new franchies. Microsoft is trying to focus on new ways to play games. We got to see Forza Motorsport 5 running on the Xbox One, and the reflections, textures of the materials, and lighting looked awesome, but driving game eye porn always looks great in the cinematic cuts.
We also got a look at a new game from Remedy, responsible for the Max Payne series, called Quantum Break. It will let the choices you make affect the entire world around you. The preview was deeply confusing, with some adults talking to a little girl, a cut to a boat tearing through a bridge, the tagline "Time is the fire", and a character landing in the wreckage.
Original Xbox Content
Xbox One wants to be immersive, personal (with smart recommendations), and social. The Studios are going to use the immersive capabilities to do new stuff with comedy, drama, sports, and all the rest of the stuff you watch on TV. It's starting with Halo.
343 Studios announced a new live-action HALO TV show created by Steven Speilberg. So, like, holy holy holy crap. Microsoft and 343 this will be a premium show, on par with Game of Thrones.
There's also a new NFL partnership with exclusive content for the Xbox, but it seems like some in-depth fantasy stats and the ability to use natively formatted apps next to live broadcasts. Nice, but not as groundbreaking as Microsoft is making it out to be.